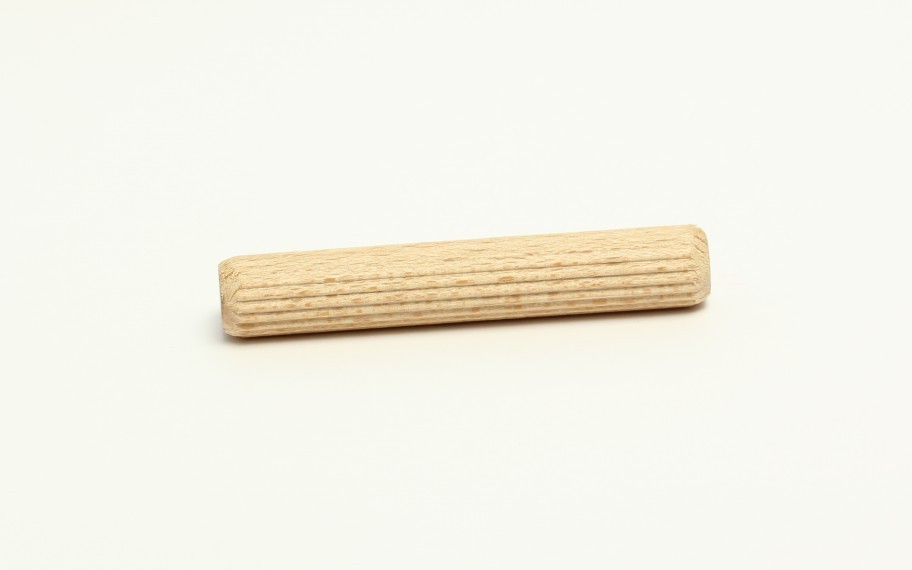 Technical data
RIFFEL beech dowels can be produced in the following dimensions:
DIAMETER / MM:
5/6/7/8/10/12/14/16/18/20.
LENGTHS / MM:
Normal sizes are 20/25/30/35/40/45/50/60.
TOLERANCES:
Diameter: +/- 0.2 mm
Length: +/- 1.0 mm
Humidity: 8-10%
WOOD TYPE & QUALITY
The RIFFEL beech dowel pins are from 5 – 16 mm diameter sorted on our vision system.
Larger diameter gets sorted by hand.
Firstly, the wood with knots or wood where year ringdirection crosses the length of the dowel is removed. Our vision system subsequently ensures that all the dowel pins meet the tolerances we promise.
The Vision system checks the chamfer, the length and the diameter.
6 cameras capture each 3-4 frames per millimeter, i.e. the diameter of a dowel pin in 30 mm length is measured approximately 90 times on each camera, or is measured about 540 times in total.
Beside this, the chamfer is also controlled in the Vision system to ensure that it is consistent. If the chamfer does not live up to the demands that we have, the dowel pin will be rejected even if the diameter and the length are correct.